Roofing Metal Profile Sheet
Roofing is a vital part of any building which protects/ cover the whole building, the men and machine under it against all-weather condition of high wind, rain, water, sound, heat & cold. Kaushal Infracon understands each type of customers specific needs & accordingly offers best solution of roofing out of various types of profilesof in-house / imported system available in fast innovative market.
We offer a wide variety of World class Metal Roof Systems; We offer various typical types of profile systems made of PrepaintedGalvanised Steel, High Tensile Galvalume and Color coated Galvalume( 550 mpa).

We provide screwless and screwdown roofing system which can be installed over roof slopes of as low as 1.5-200 degrees & in single length of 1mt to up to 150mts.
Screwless roofing panels
The Screwless roofing panels are the most durable and maintenance-free metal roofing system. There are no exposed fasteners with Screwless roofing panels system, specially designed with concealed clip & panels are seamed together by an electric seaming machine rolls at 360 degree. Once installed, will last virtually a lifetime. The Screwless roofing panels are available in various profile and KaushalInfracon offer the Screwless roofing panel as per project and customer requirement;
We have a wide variety, in beautiful colors, profiles and unique performance solution, along with having excellent wind load properties.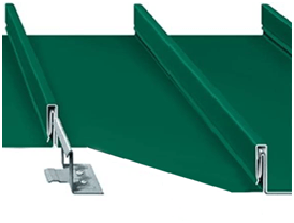 Screws down / Trapezoidal / Corrugated
Roofing panels are attached with exposed fasteners (option with sheet color screw caps), are very popular, very sturdy and last just as long as Screwless roof panels. The beauty, strength, and simplicity of maintenance are quite appealing.
These panels are also sustainable and a durable choice, with the ability to successfully withstand the most extreme weather conditions.
Tiles profile roofing panel
Architectural Steel Roof Tiles are unique products of KaushalInfraconPvt. Ltd. and it is the only product in the roofing sheet industry in India that blends the classical heritage looks of architecture with modern material. For many years, architects, contractors and building professionals everywhere have recognized metal roofing for its low maintenance, superior weather resistance and long life. Architectural Steel Roofing Tilesare the latest generation of metal roofing - functional, durable, and ideally suited to commercial buildings, tourist resorts, farm houses, hotel, residential houses and public &semi public area residential use. Architectural Steel Roof Tiles help you save money by reducing assembling time and workmanship in installation.
These panels are also sustainable and a durable choice, with the ability to meet the architectural expectation to make the construction unique.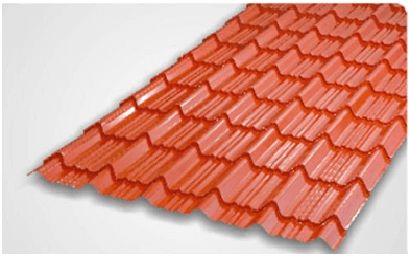 Structure Less Roofing System
It is a Self-supported structure without trusses, purlins or ancillary support, with unobstructed clear spans 9 metres to 35 metres.It provides larger enclosed volumes, free movement & effective handling of goods and higher flexibility in space utilization.
Roofing panels are mechanically seamed (inter-locked) and they are free from holes, nuts, bolts, overlaps or sealants, ensures zero maintenance and also resistance to extreme weather conditions.
This unique mechanical seaming of panels ensures 100% leak-proof roofs.No bird nuisance and hence provides cleaner and more hygienic buildings.This innovative technology facilitates on-site panel forming and installation, giving incredible installation speed of around 2000 sq. mtrs in 12 hrs. Flexibility and enhanced efficiency with superior workmanship ensures faster project turnaround.
Distinguishing arch shape and flexibility of colours result in strong aesthetic appeal.We specialize in different types of roofing like warehouse roofing,arch roofing,corrugated roofing panels,corrugated metal roofing,corrugated steel roofing sheets,curved roofing systems,curved roof,galvalume sheet roofing.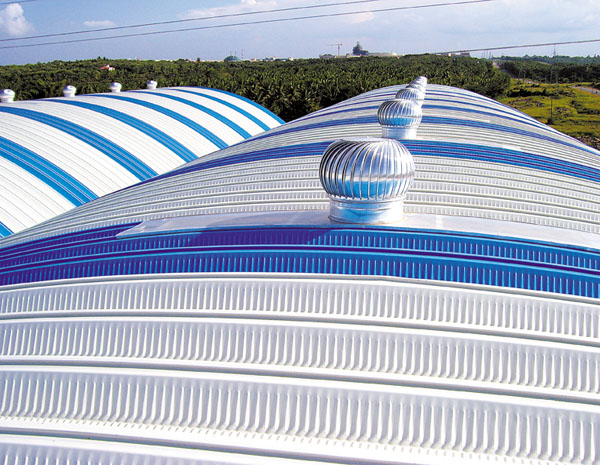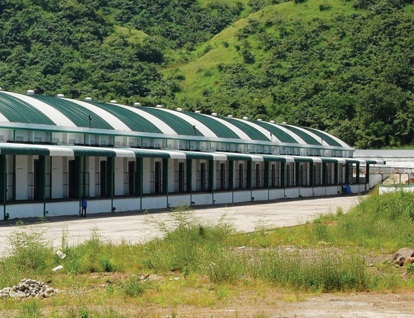 Wall Cladding Metal Profile Sheet
Full and Semi Concealed wall panels;We offer Concealed screw wall panels, which is available in various profile. These panels are aesthetically pleasing, structurally sound, used in architectural and commercial applications and also have excellent weather resistance and increased durability.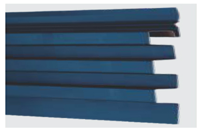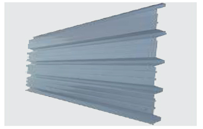 Screws down / Trapezoidal / Corrugated In addition to our Full and Semi Concealed screw fastener wall panels, we offer four different type of screw down wall profiles, these are available in various profile Zap 88. Each profile has its unique appearance and features, offering the customers many options. These panels are one of the industry's best combinations of, performance, sustainability and value.